Nora Aurrekoetxea ~ Laura Jatkowski ~ Bronwen Jones ~ Machteld Rullens

Palpable Surfaces hosted by Trixie
9th October ~ 25th October 2020
I'd be ignorant if I'd speak as if knowing about the theories and concepts of the idea of an extended body, a body that goes further than our epidermis and we still feel it. I can't quote anyone on this, because most of the interest comes from conversations with friends and engagement with artworks, increasing my feeling that when a jumper breaks, I feel it. Or when a tire becomes flat, it hurts, especially when these objects are our own and not a Swapfiets.

These feelings are sometimes attached to materials that become precious to us due to their fragility, or to the physical characteristics that make them feel familiar. At other times, the feeling comes more from the image that these materials create, as it is not the same when a beautiful vase breaks or when an Ikea glass does, even though the material is the same. The artists in the show deal with very physical and material concepts, or that's how it feels for me: from the physicality of Machteld Rullens' drawings, to the care shown in Laura Jatkowski's video showing the fixing of an inner bike tire. But it does not need to directly represent the body to talk about it, sometimes instead it is about the contact with things that literally touch it, like the helmets of Nora Aurrekoetxea or the clothes of Bronwen Jones.

The idea of ignorance is not only acknowledged but also appears as an opposite of the reading of these artworks through the theoretical lens. The aim is to look at these works from the material knowledge that anyone has an understanding of and can connect stories to from their day to day experiences. Such as when Laura shows the fragility of nails, or when Nora enhances the strength and protection of bike helmets while pointing at the importance and brittleness of what they protect. But also with more unnatural situations, like the drawings of Machteld, which are made by imagining characters based on the readings of her palm lines, or the moulds of clothes from Bronwen that work as energisers to produce absent bodies through the different pieces of clothing and their materials.

I'd like to ask you if maybe we could try together to think about the materials that are present and that form these works; the things that our bodies can see and feel, rather than the explications and ideas that the artists had while making the works. Let's focus on the materiality and forget this time the material of words. Let's embrace and enjoy the diversity of language that art proposes, rather than read or hear long stories or explanations from any side of this three-sided coin that art can be.
Bronwen Jones, 2020. Lazy Absurdities (Hanger) ~ Silicone


Laura Jatkowski, 2020. Strike ~ Inkjet print, frame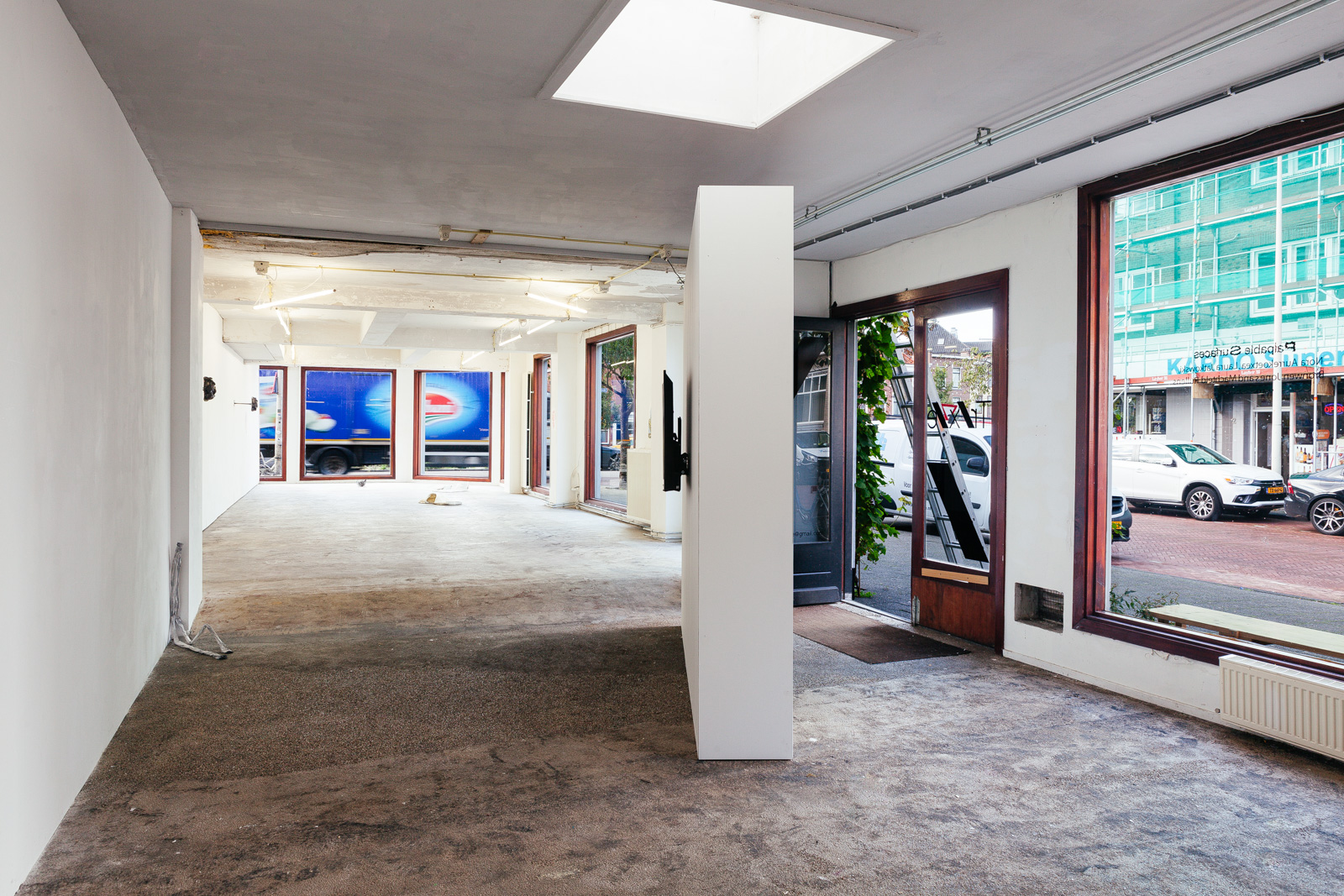 Laura Jatkowski, 2020. Verb rather than noun ~ Video


Bronwen Jones, 2020. Lazy Absurdities (Tights) ~ Tights, plaster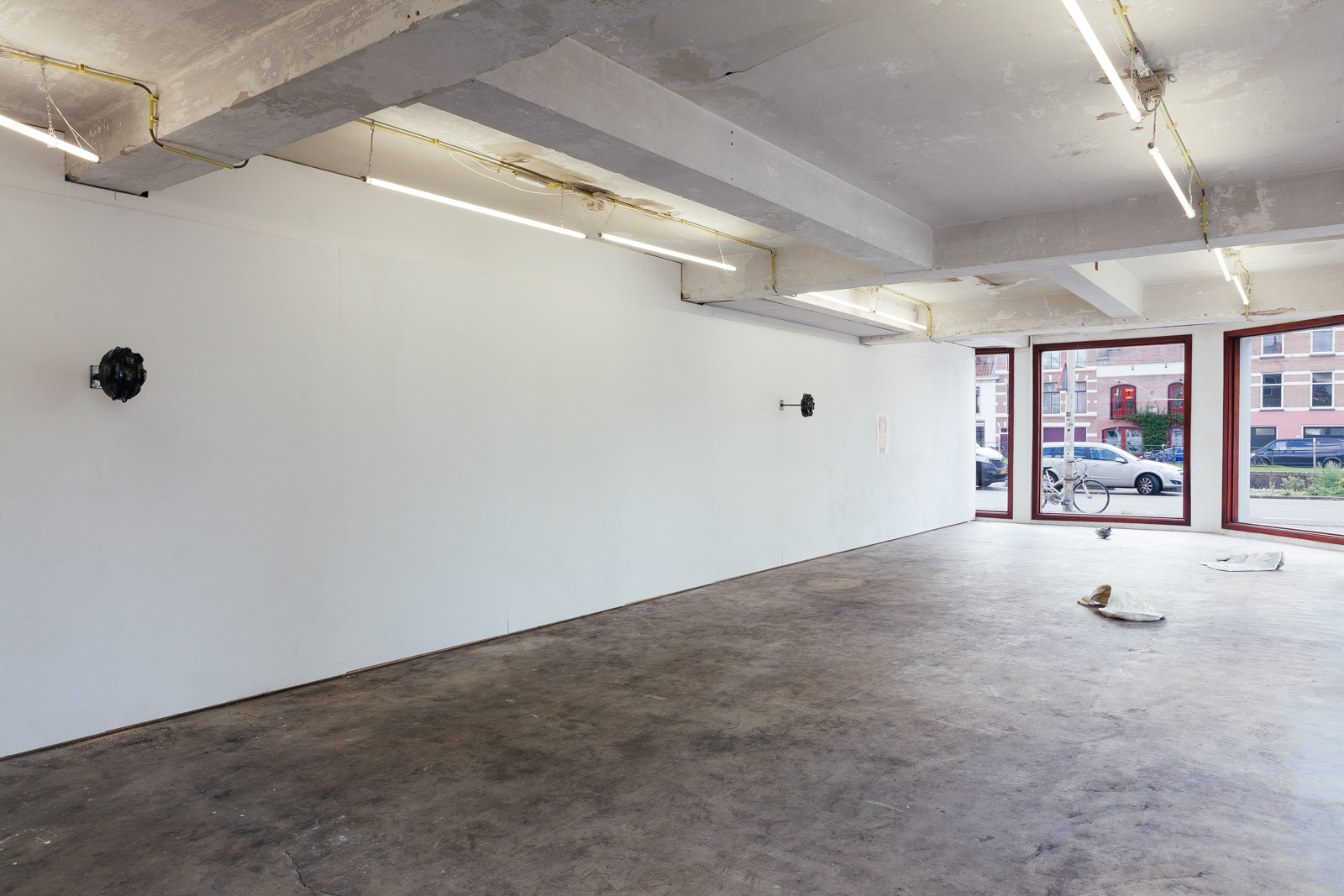 Nora Aurrekoetxea, 2020. Kasko / Bat / Helmet ~ Jesmonite, iron


Nora Aurrekoetxea, 2020. Kasko / Bat / Helmet ~ Jesmonite, iron

Machteld Rullens, 2020. Human toilet ~ Aquarel paper, watercolor pencils


Nora Aurrekoetxea, 2020. Collage ~ Plastic, dry flower


Bronwen Jones, 2020. Lazy Absurdities (Jacket) ~ Silicone


Bronwen Jones, 2020. Lazy Absurdities (Jacket) ~ Silicone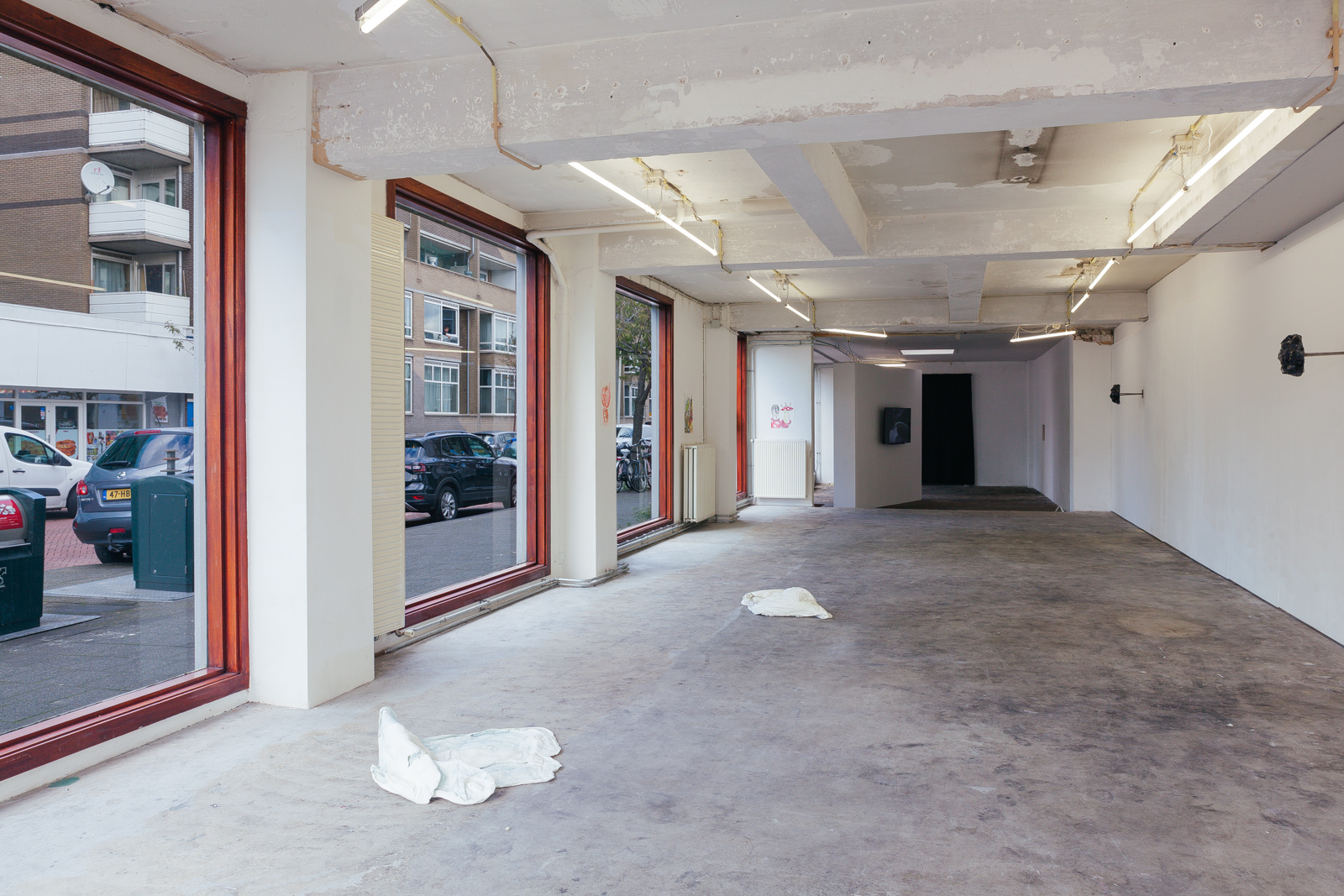 Bronwen Jones, 2020. Lazy Absurdities (Trousers) ~ Silicone


Machteld Rullens, 2019. The Big Apple ~ Aquarel paper, watercolor pencils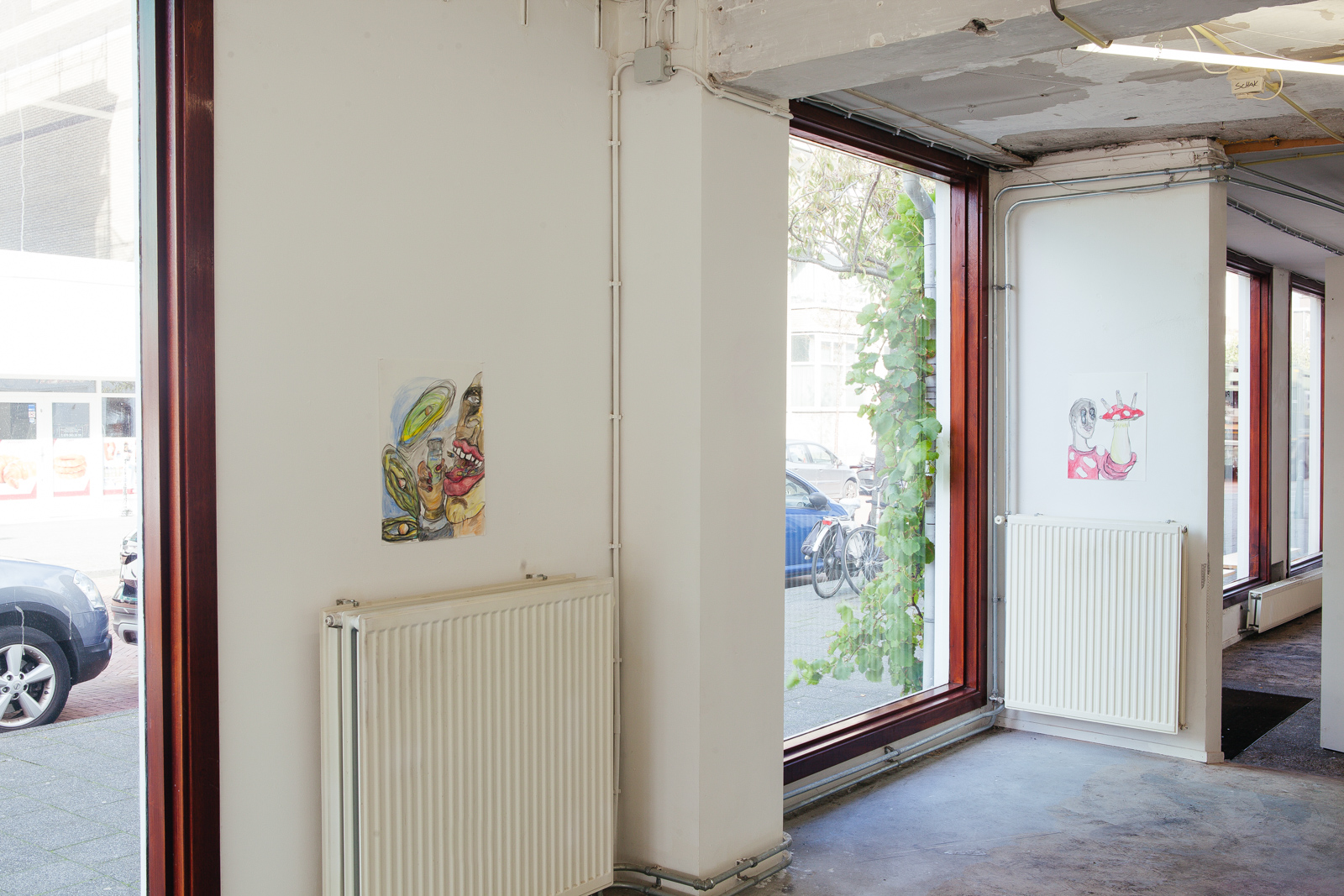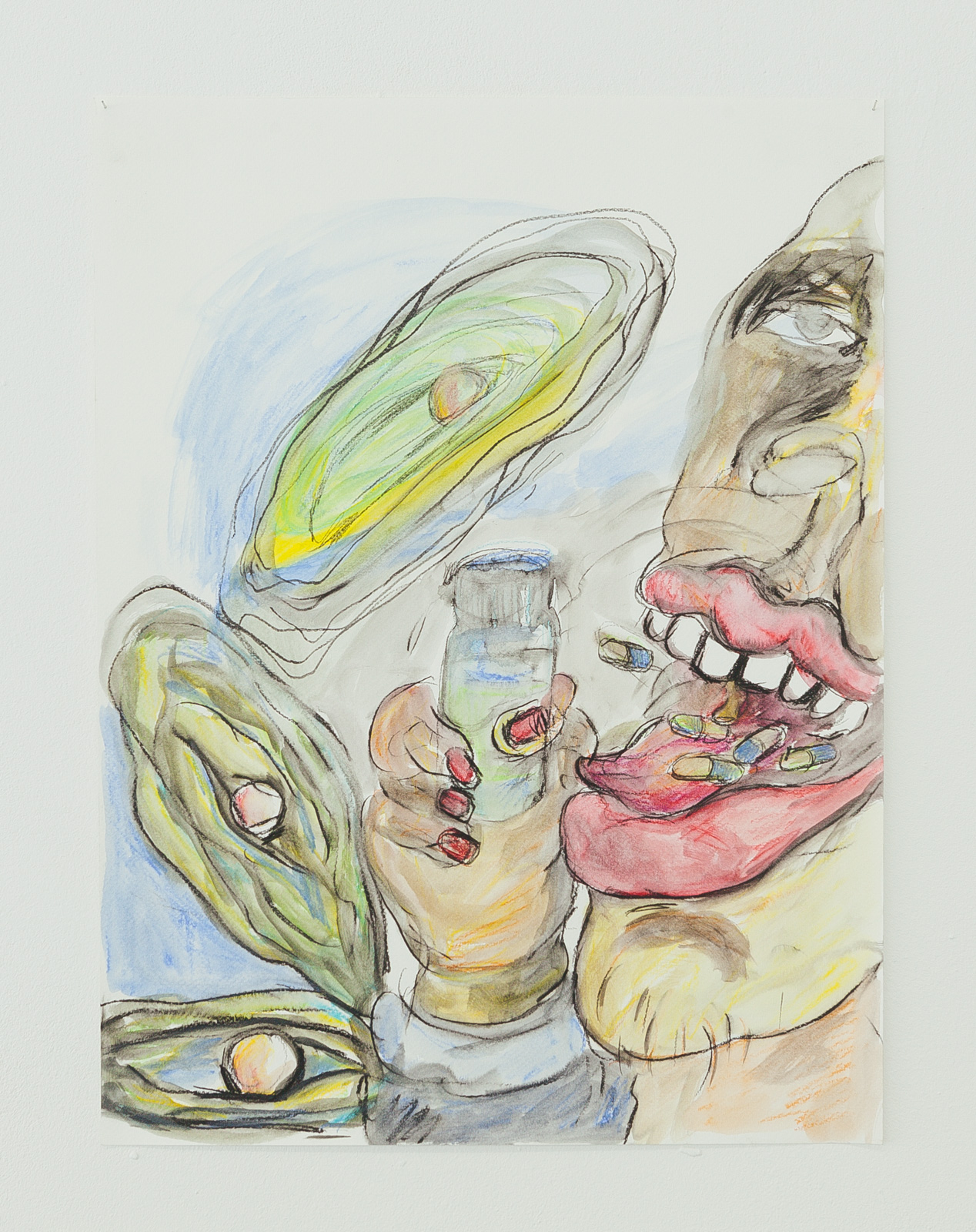 Machteld Rullens, 2020. Pills and oysters ~ Aquarel paper, watercolor pencils


Machteld Rullens, 2020. Mushroom man ~ Aquarel paper, watercolor pencils


Machteld Rullens, 2020. Frog ~ Aquarel paper, watercolor pencils