Marja Bloem ~ Hanne Darboven ~ Jan Dibbets ~ Marlene Dumas ~ Lukas Göthman ~ Rini Hurkmans ~ Florence Jung ~ Matilda Kenttä ~ Reinier Lucassen ~ Hana Miletić ~ Olga Micińska ~ Berend Strik ~ Richard Tuttle ~ JcJ Vanderheyden ~ Ben Vautier ~ Ruth Vollmer ~ Lawrence Weiner

Stichting Egress Foundation Salon
27th November 2020 ~ 14th February 2021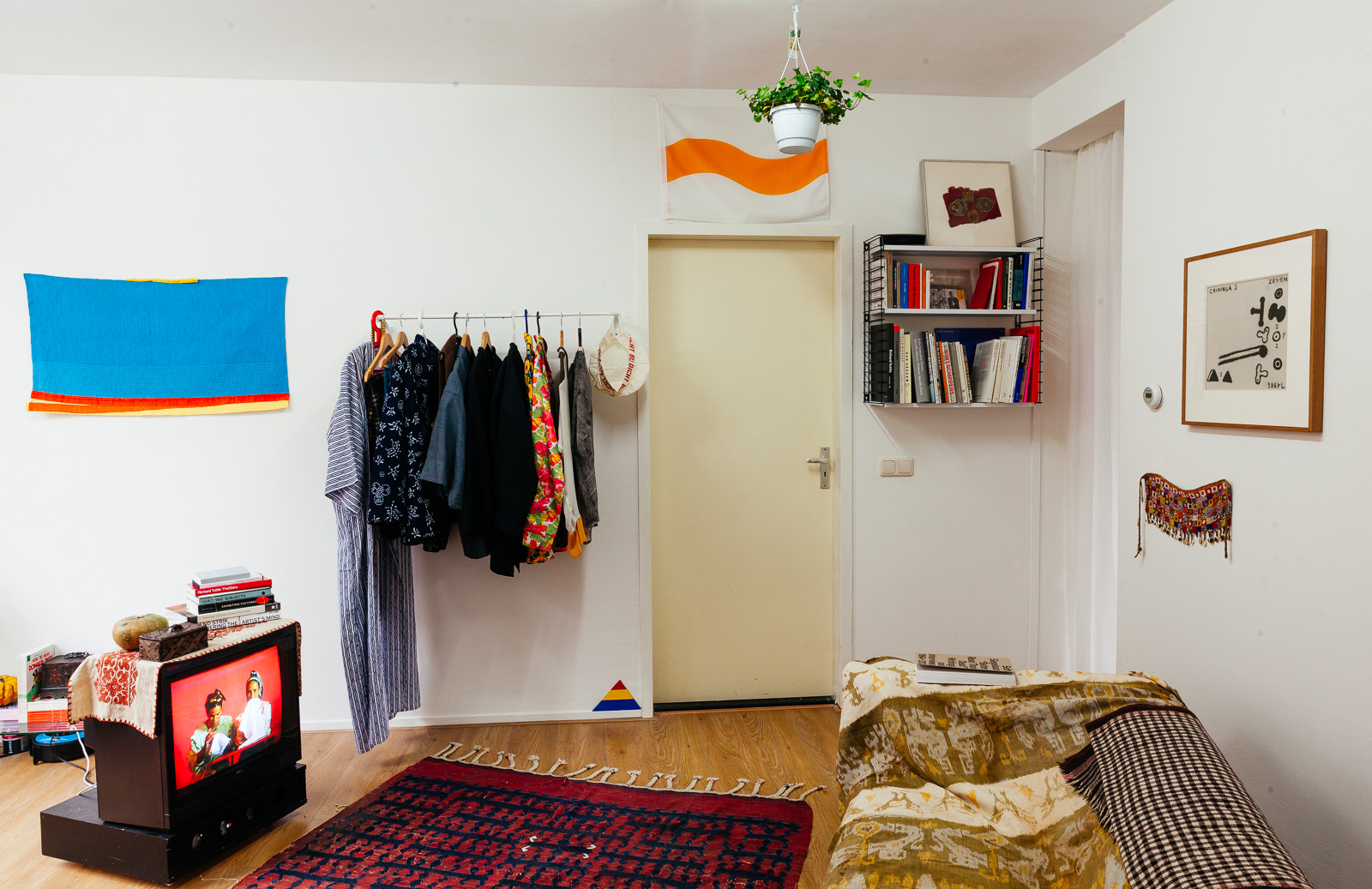 Back in the days when going out to parties was possible, if I had the energy I would try to stick around until the end to see if we would go to someone's house to keep partying. Every time I have done this the night for me was finished hours earlier, but a transport problem and a curiosity problem would meet and make me keep going. Rather than going to someone's house and staying there until the afternoon, my stays usually lasted as long as it took me to enjoy the new house I was being invited into.

The interior of a house says a lot about that person's mind, and for this special occasion Tilde transforms itself from a white cube into the living room of Marja Bloem and Seth Siegelaub. With borrowed objects that range from clothing, artworks, books and textiles, the intention of the show is to look into their working experiences and collecting methods. What does a drawing by Ruth Vollmer and a rug from Turkey have in common?

As the relocation of their living room could not be made without obvious changes to the set up, combined with their personal objects are new reflections by younger artists; showing that the thoughts and practices of Marja and Seth still resonate and dynamise new generations to produce work.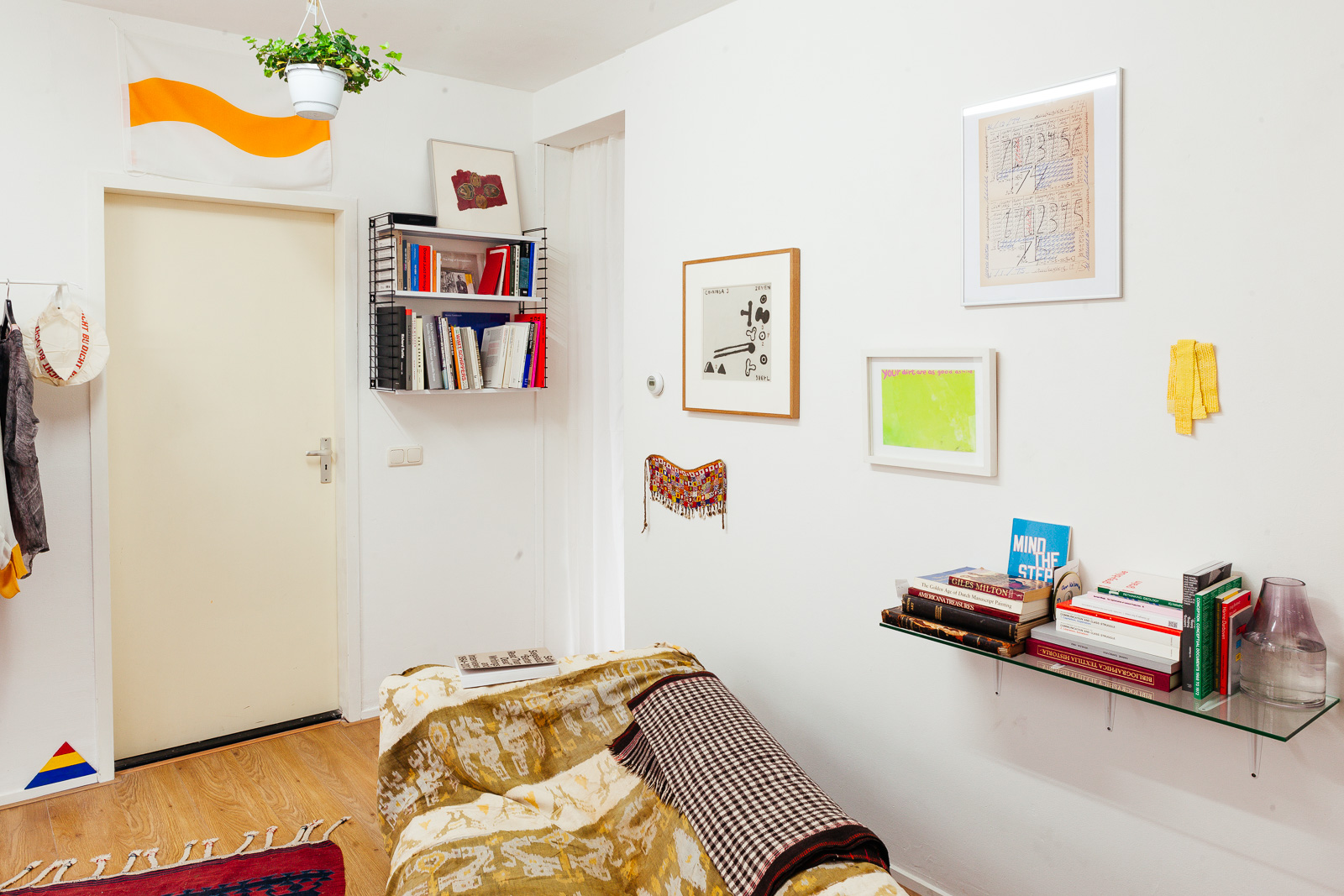 Richard Tuttle, 1974. 1st Coloured Triangle, ~ Painted plywood, three parts
Rini Hurkmans, 2002. Flag of Compassion ~ Coton, unlimited edition, with certificate and button
Reinier Lucassen
Lukas Göthman, 2003. Your dirt ~ Oil on film
Hanne Darboven, 1975. ~ Ink on paper
Lawrence Weiner, 2018. Mind the Step ~ Glazed ceramic tile
Hana Miletic, 2020. Materials ~ Hand-woven textile (blonde silk raffia, cream yellow organic cotton, daffodil yellow recycled polypropylene, pale yellow cotton-silk and variegated yellow organic cotton)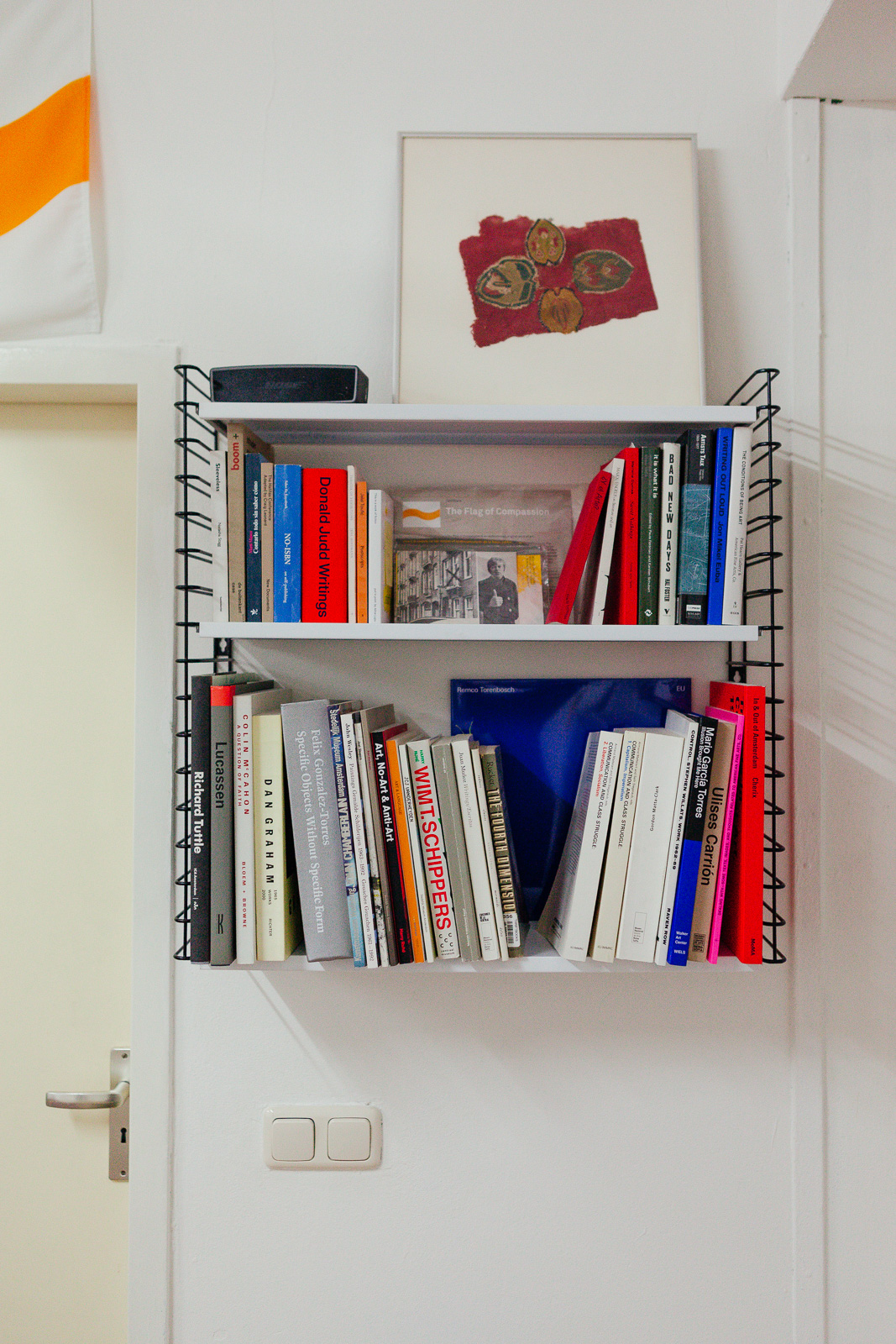 Jan Dibbets, 1969. Untitled Postcard, ~ Amsterdam and New York: Seth Siegelaub, 1969. Offset-printed, 157 x 102 mm, 2 b&w ill. Print run: 1,200 ex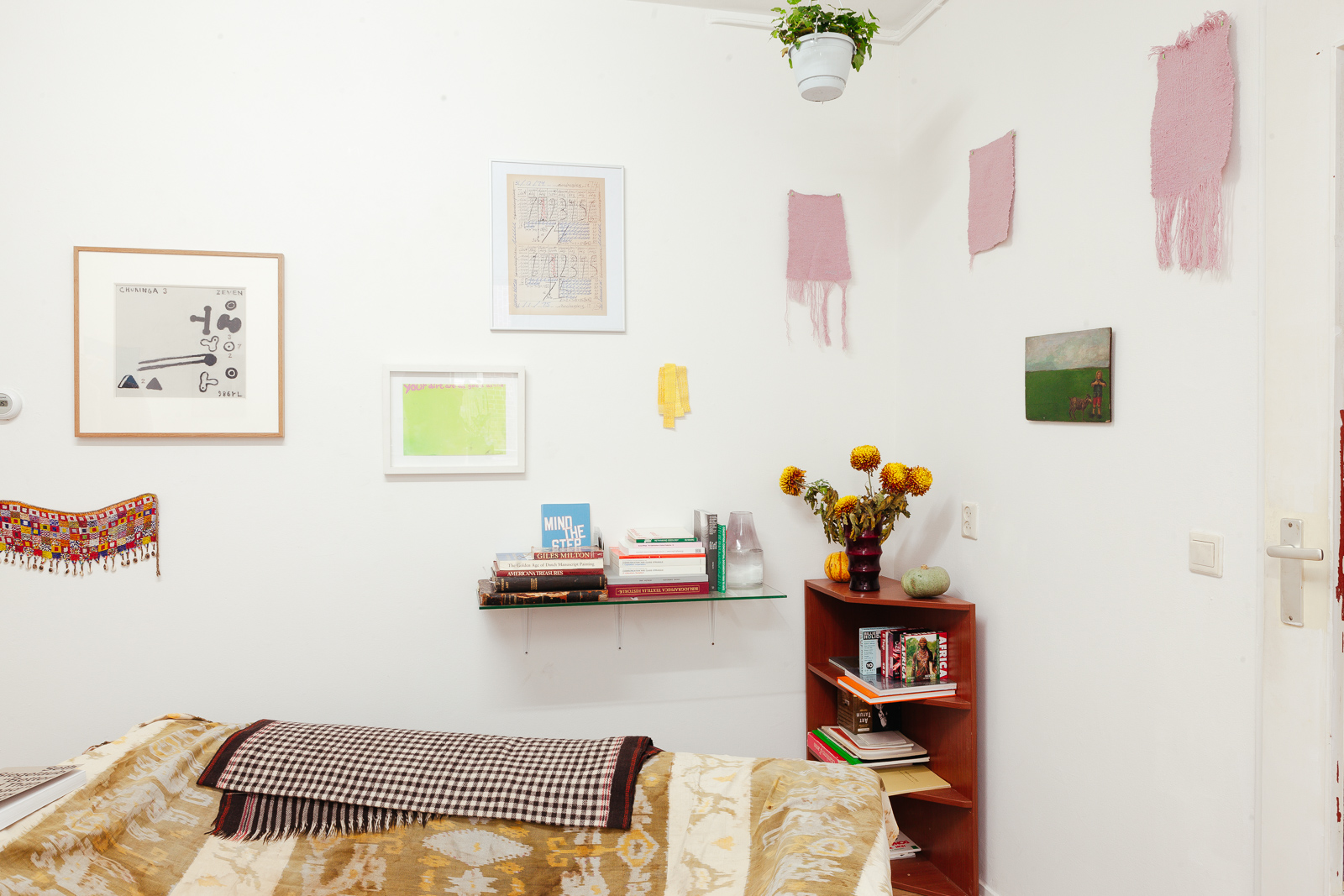 Lukas Göthman, 2003. Your dirt ~ Oil on film
Hanne Darboven, 1975. ~ Ink on paper
Lawrence Weiner, 2018. Mind the Step ~ Glazed ceramic tile
Hana Miletic, 2020. Materials ~ Hand-woven textile (blonde silk raffia, cream yellow organic cotton, daffodil yellow recycled polypropylene, pale yellow cotton-silk and variegated yellow organic cotton)
Matilda Kenttä, 2020. I Put Here My Lazy Girl This Soft Cushion ~ Silk and polyester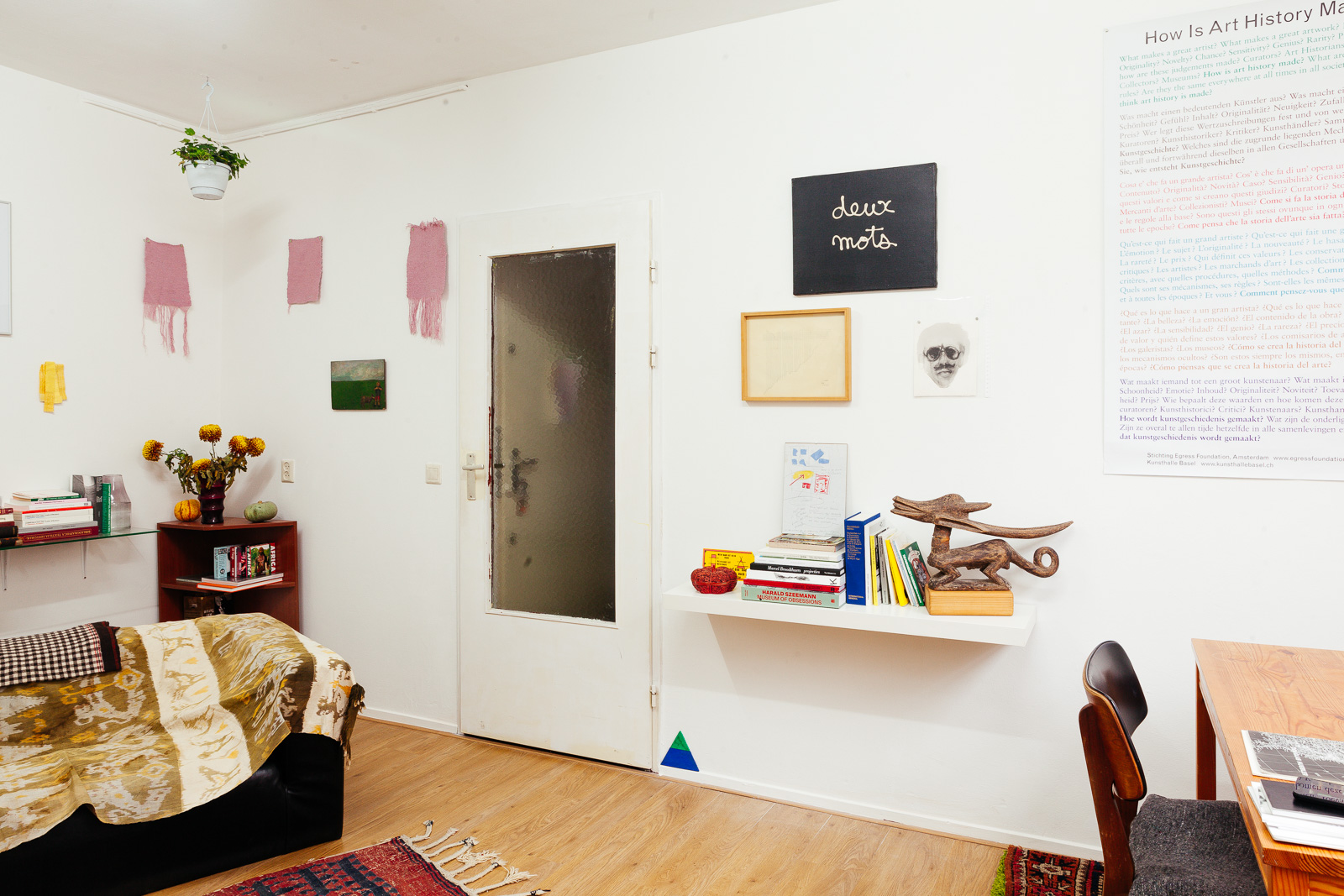 Ben Vautier, 1973. Deux mots ~ Acrylic on canvas
Ruth Vollmer, 1977. Lines ~ Pencil on paper
Marlene Dumas, 1996. Seth as Groucho Marx ~ Ink on paper
Lawrence Weiner, ca. 1998. Proposal for a drawing show ~ Ink on paper
Richard Tuttle, 1974. 2nd Coloured Triangle, ~ Painted plywood, three parts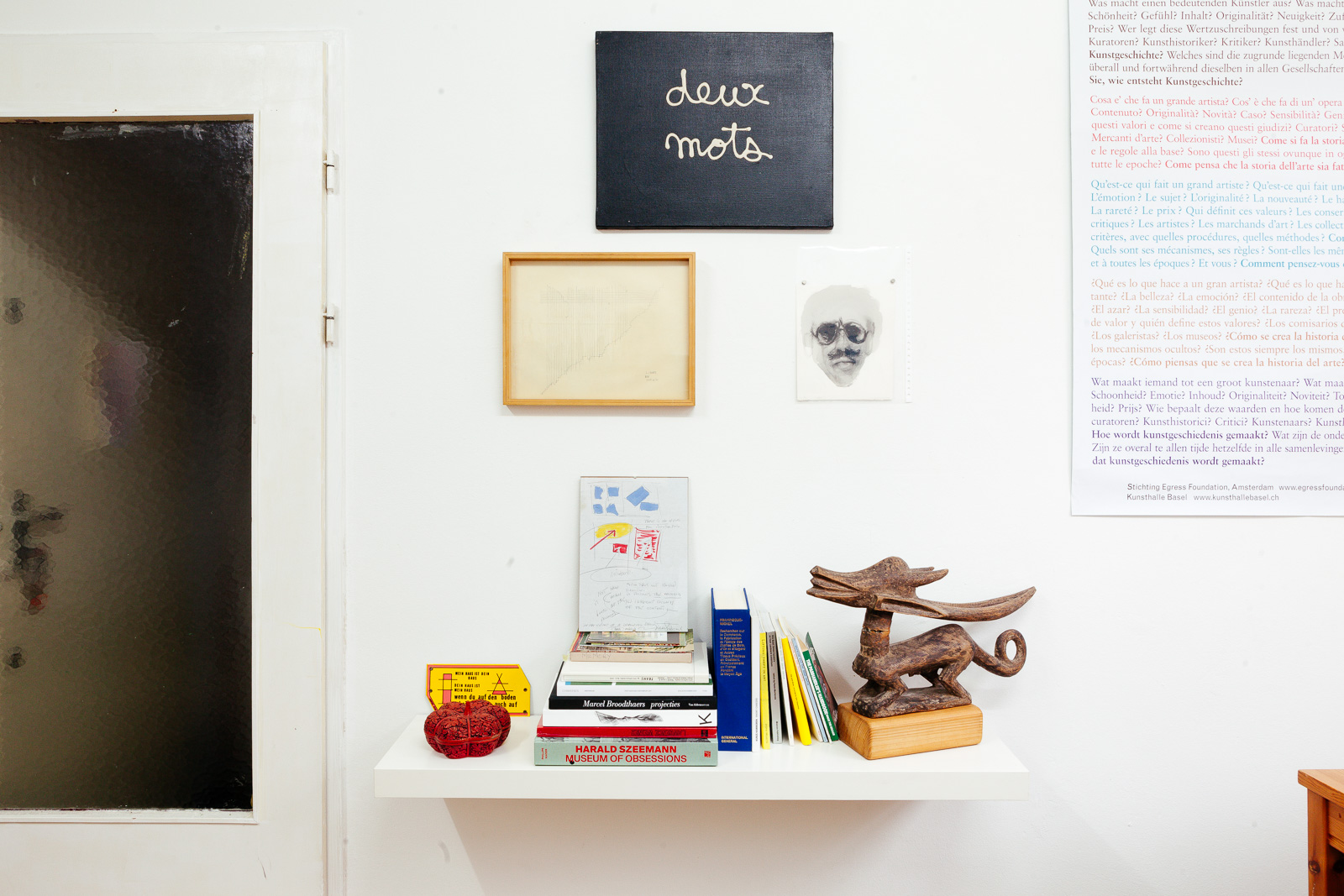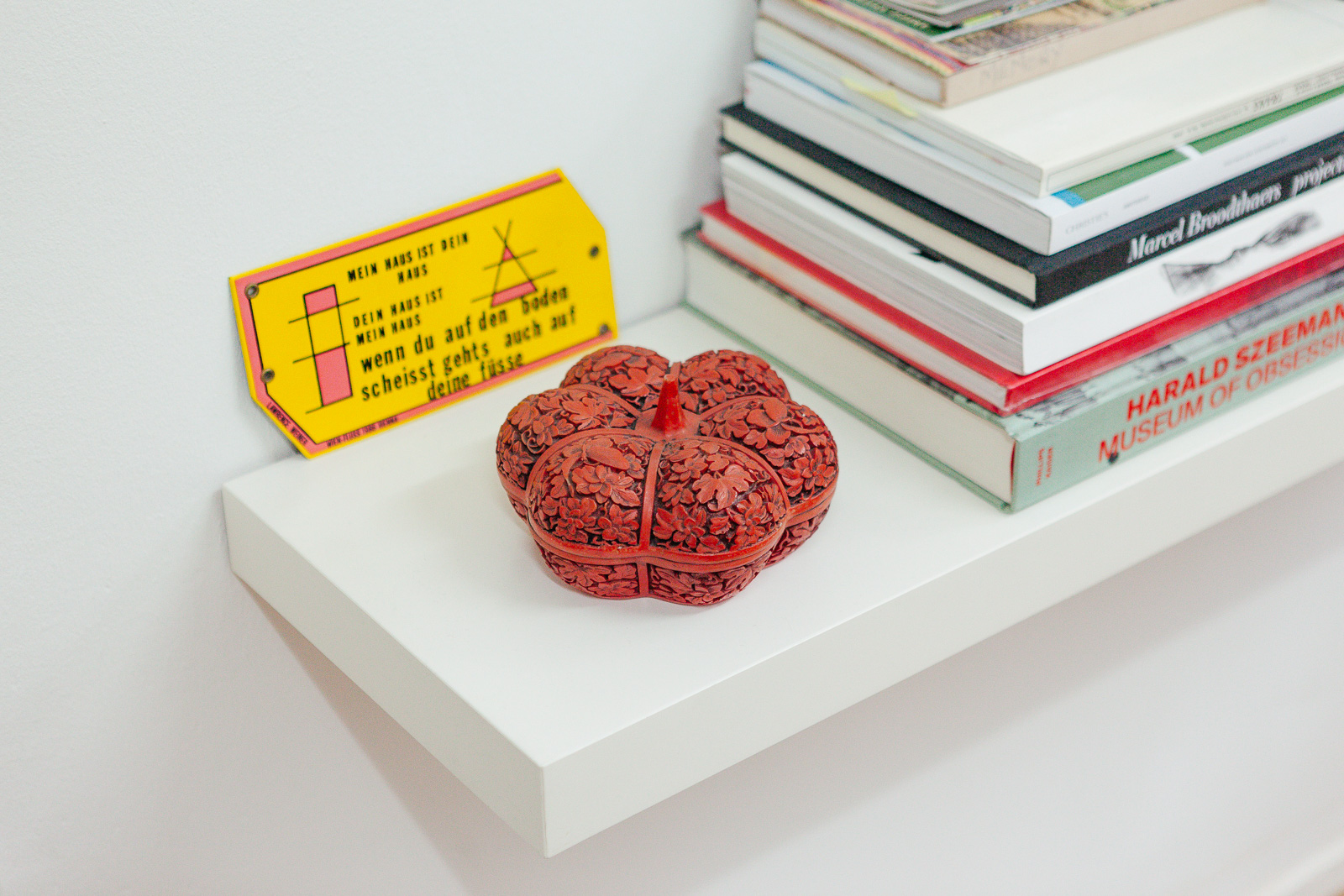 Berend Strik, 2020. Seth, ~ Pencil on paper


JCJ Vanderheyden, 1992. Atelier Concreet ~ Photograph, painting and acrylic on wood
Hana Miletic, 2020. Materials ~ Hand-woven textile (carrot orange mercerised cotton, daffodil yellow recycled polypropylene, indigo blue latex-covered cotton, lemon yellow recycled nylon, orange silk, pale yellow cotton-silk, sandstone orange Shantung silk, turmeric-and-onion-coloured yellow organic cotton, turquoise organic cottolin, turquoise organic cotton and vanilla organic silk noil)
Rini Hurkmans, 2001. Nevertheless ~ Video on loop
Olga Micińska, 2020. Garments ~ Silk
Richard Tuttle, 1974. 1st Coloured Triangle, ~ Painted plywood, three parts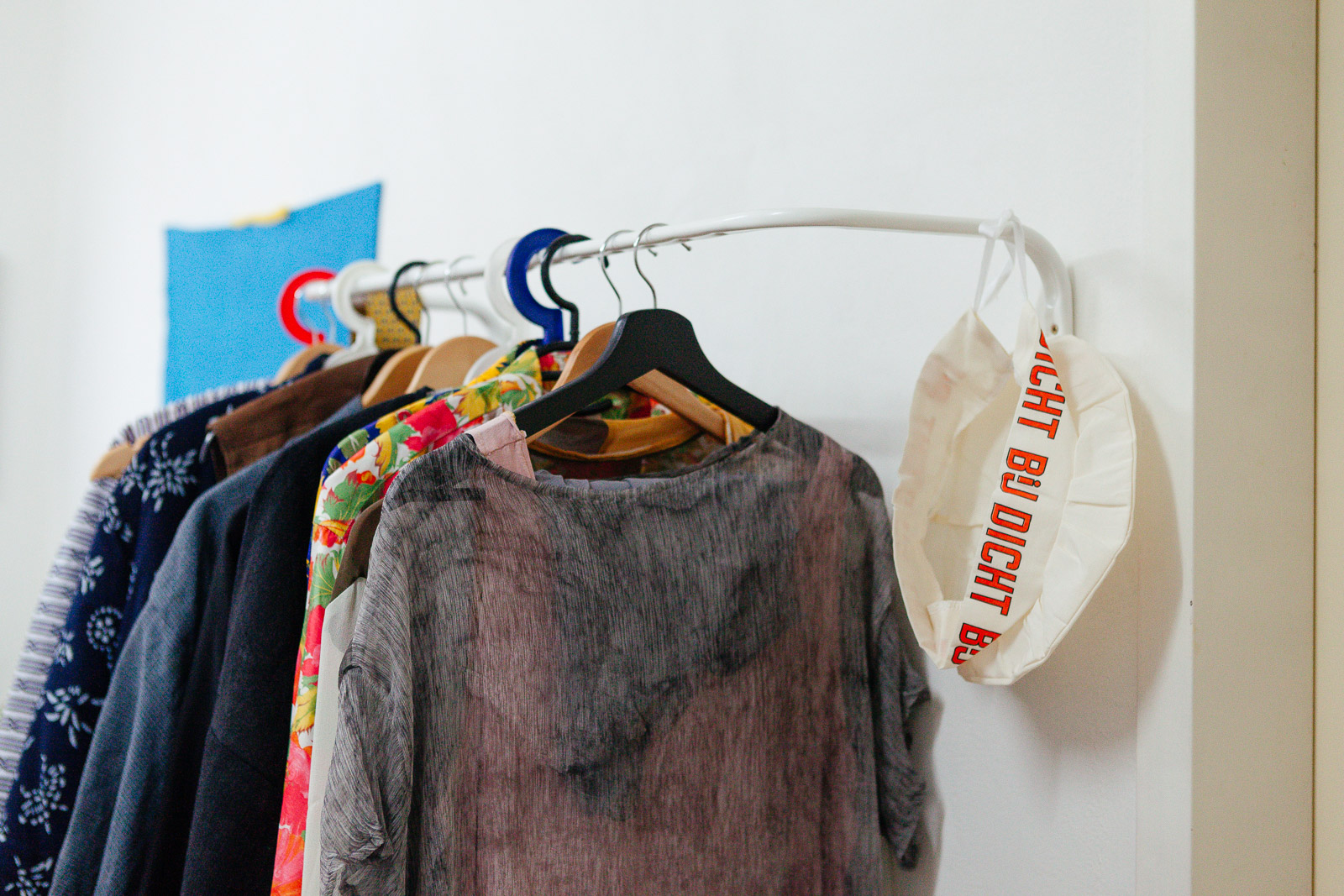 Olga Micińska, 2019. Stool