Lutz Braun ~ Sara Milio ~ Laure Prouvost

Followed by Ourselves

17th January - 26th January 2020
I am watching the weather forecast and the word mist (niebla) has been repeated over a hundred times, perhaps realising that there is no synonym for it, at least in Spanish. It is funny because in the context of this exhibition I have been thinking alot about what happens in the mist and in the night, maybe due to how much I walk in Madrid compared to in Amsterdam.

During these walks, I have been thinking a lot about the work of Lutz and Sara, who were sending me folders of their pieces through WeTransfer. At the beginning the folders were individual and I would enjoy each of their visual references and worlds, and funnily enough, I began to recognise some daily life and natural motifs in their works while walking. But when I would return to them, I was never able to pinpoint one, it being completely abstracted and absorbed. It seems to me that these things that we all see in our daily life are transformed in the unconscious of the artists into images that resonate with the challenges we face nowadays: there are people fleeing, architectures that haunt us and overcome its residents or terrifying and apocalyptic landscapes. But there are also bodies that revolt, gather and work together along with animals or their surroundings, embracing some connection that goes further than the one we can have between only two human beings.

Some people thought it funny to pair the work of Lutz and Sara for this exhibition, as they might look similar, but when the folders started to mix and their jpegs sat with one another the distinction became more and more obvious. These works reject to be reduced to an anecdotal objectivity, as we can especially see in Laure Provost piece, made for you, but not for you and art and life mutually interpenetrate. They become sign carriers, narrative providers and slogan propagators without the need to be direct socio-political pamphlets, but maybe it is different for you?.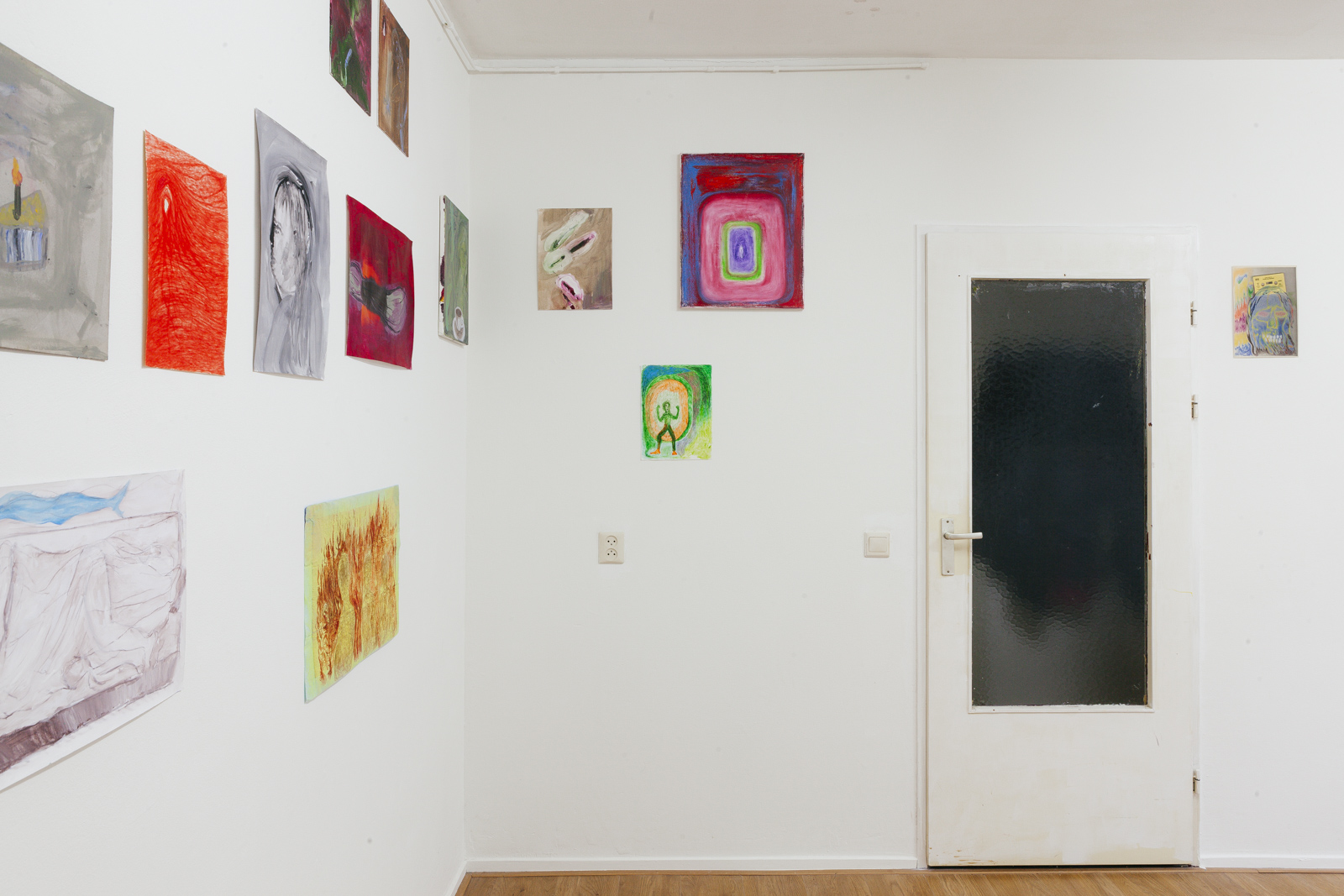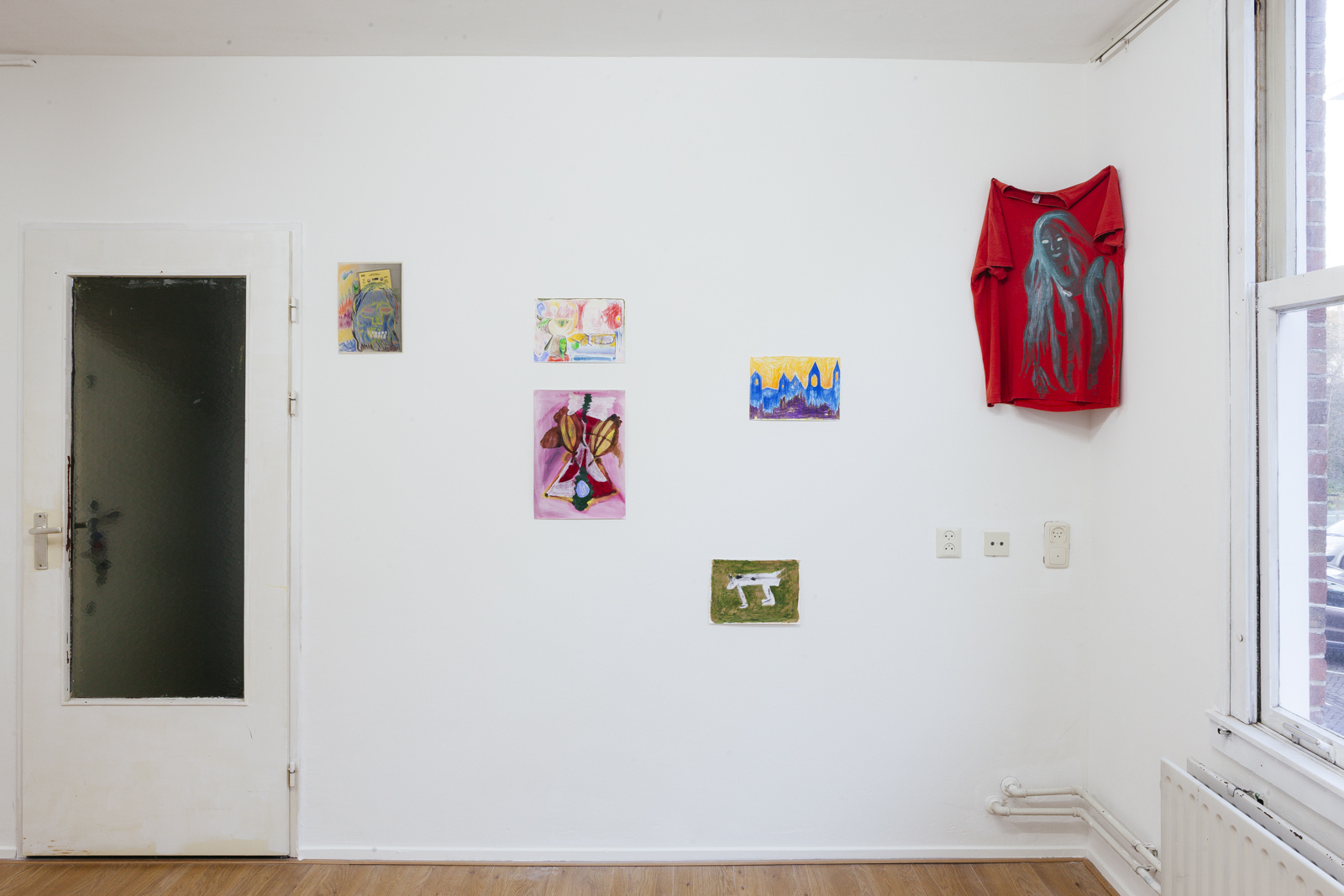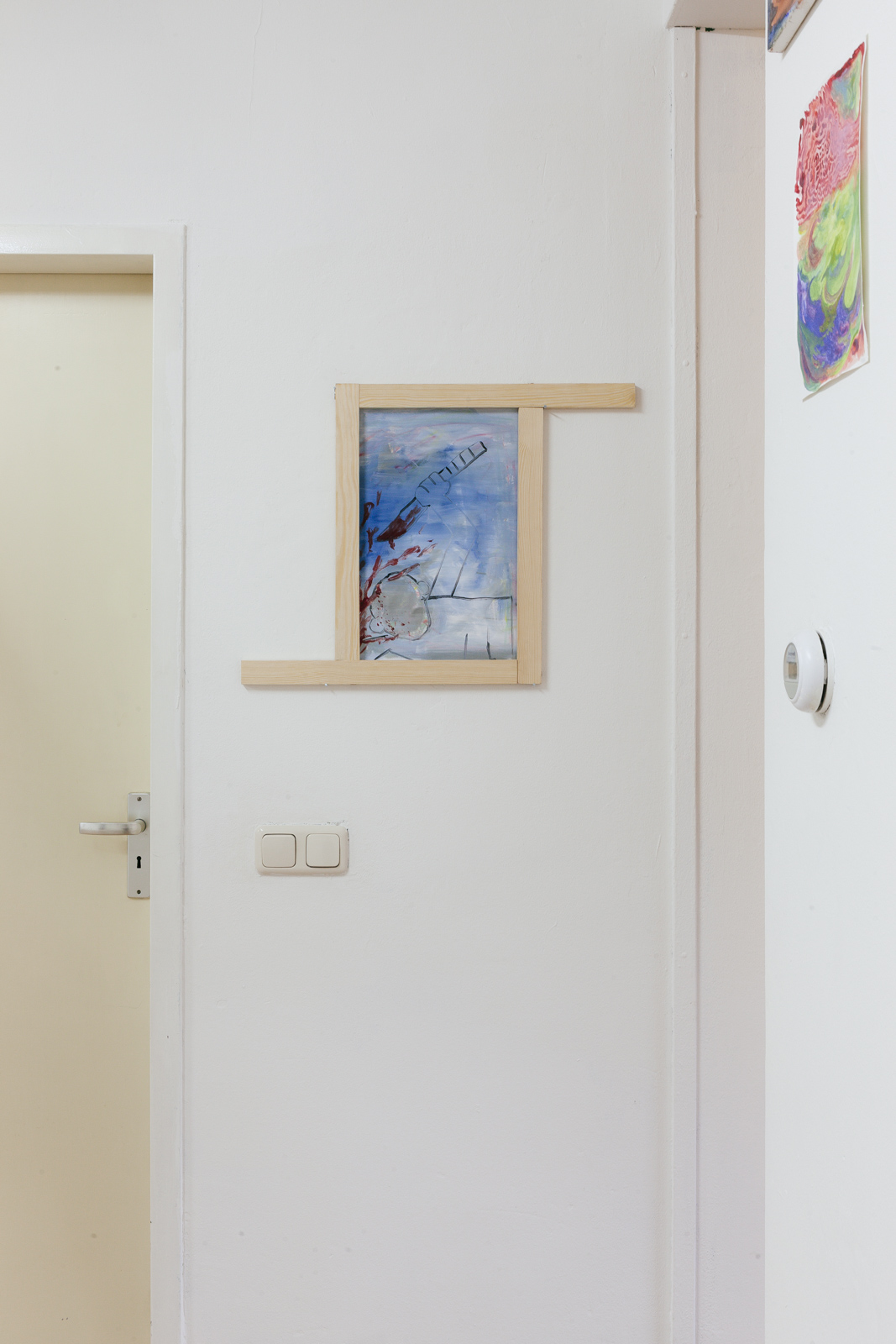 Lutz Braun ~ Acrylic on fabric
Laure Prouvost, 2008. You Are The Only One ~ Video and sound


Laure Prouvost, 2008. You Are The Only One ~ Video and sound